Get Ready For Romance With Quick And Easy Design Ideas
It's February already, and love is well and truly in the air.  If you are planning on spending the 14th at home with your better half, why not give your surroundings a touch of love, and pave the way for a well-deserved night in? 
You don't need to fill your home with cherubs, or lay rose petals along the hall (all though of course, you could if you wanted to), adding a touch of love to your home can be easy to achieve and need not cost the earth. 
In this months blog, we are sharing the love with some inspirational ideas about how to turn your home into the perfect romantic retreat for Valentine's Day. Whether you are just looking to spruce up your bedroom for an early night, or wanting to add more permanent features to your home, there are plenty of ways to light up your love life with just a few simple home touches.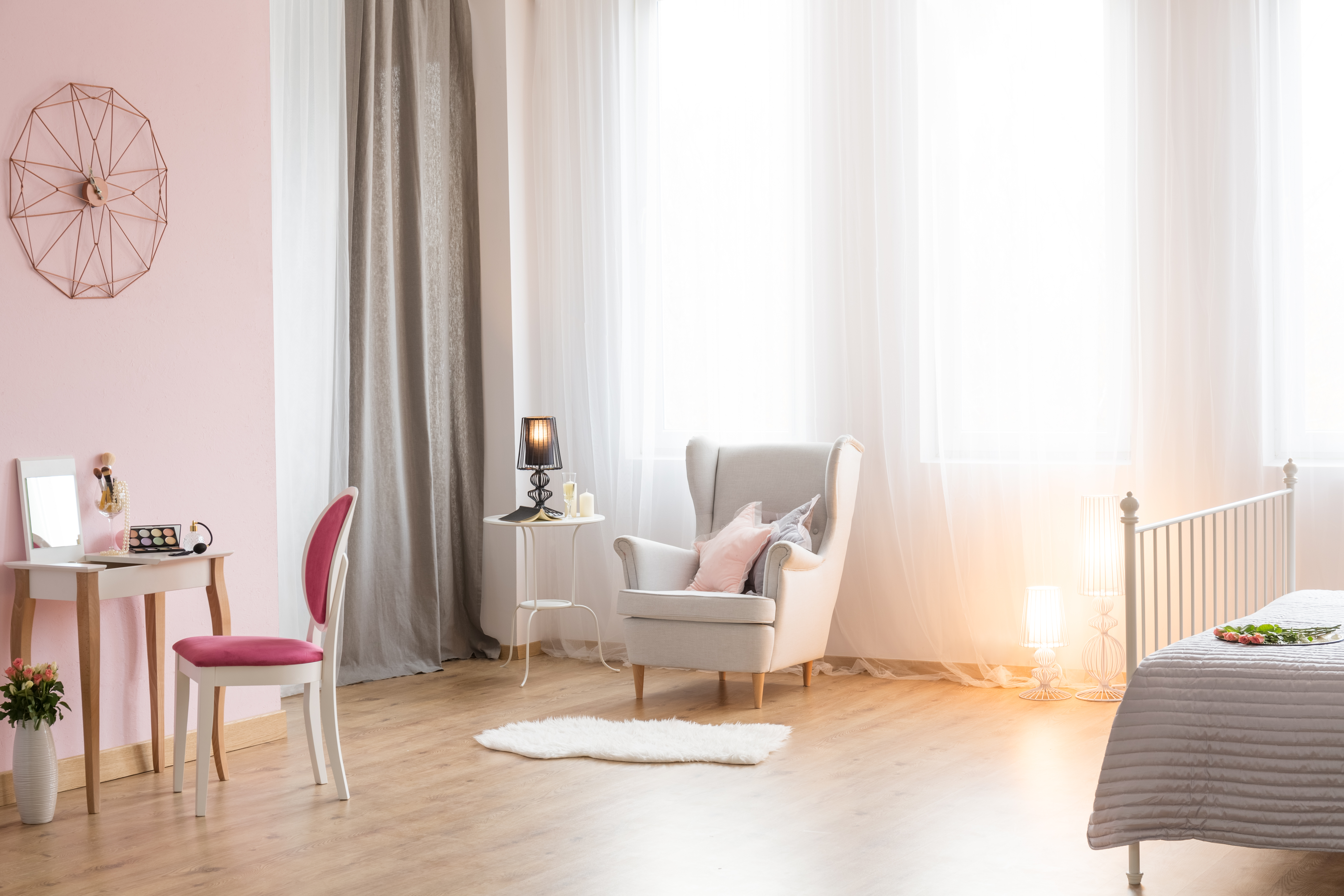 Start With A Clean Slate
This may not sound like your idea of a romantic night in, but a house full of dust and cobwebs is not exactly loves young dream either. Tidy away anything that is hanging about on surfaces or the floor, run a duster over your decor and a Hoover over the floor, before you start to think about getting ready for romance. 
With busy lives and limited budgets, our bedrooms are often not the romantic havens that they probably should be.  Cluttered spaces can make our interiors feel more like student digs than a romantic retreat.  In preparation for the big night, make some time to catch up with the housework that you have been avoiding all week.  It may seem like a chore, but you'll be feeling anything but romantic if you spend the evening wondering if your partner is looking lovingly into your eyes, or at the dust bunnies on the floor behind you. 
Clean, sparkly bathrooms, tidy bedrooms and living spaces that have been lovingly prepared, all help to create the perfect atmosphere for ardour.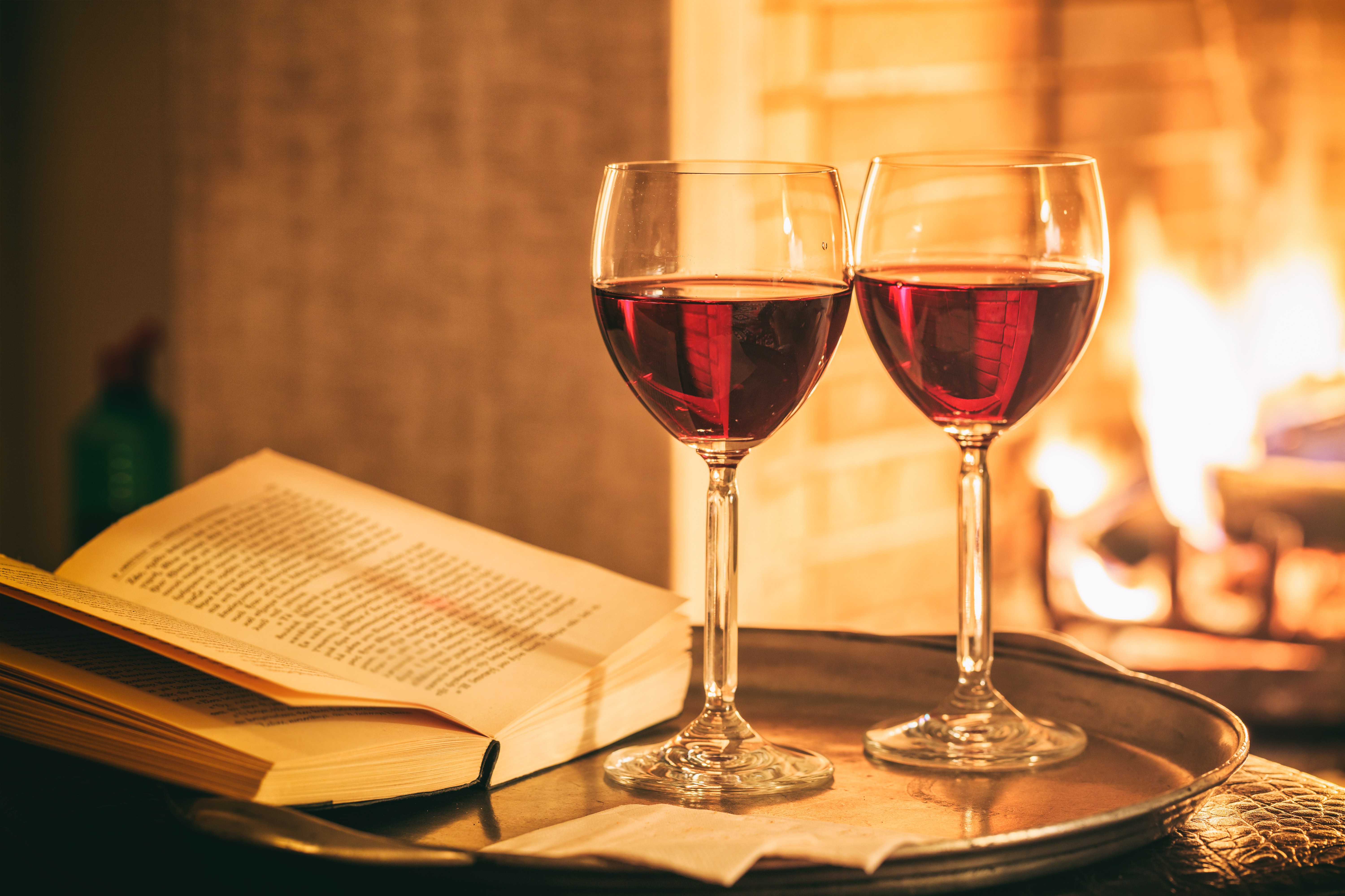 Dim The Lights
February in the UK is still pretty chilly and the lights come on in time for tea, meaning it is easy to use lighting to add romance to your rooms. You can chop out cold, hard energy-saving bulbs for softer, filament style ones to instantly add warmth and create atmosphere in any room in your home. 
If removing bulbs is out of the question, go for a little naked flame instead.  Candles are synonymous with romantic settings, and everyone looks lovely in the flickering glow of candle light.  Whether you go for the occasional column candle to add ambiance, or light up the room with a thousand flickering tea lights, always remember safety first.  Never leave lit candles unattended and always keep them away from curtains, blinds and other flammable objects. 
If you are lucky enough to have an open fireplace in your home, now is the time to light it.  Make sure your flues are nice and clean, and that you have a really good quality kindling to keep the fires burning.  An open fire is nice and cosy, choking in a room full of smoke however, is not.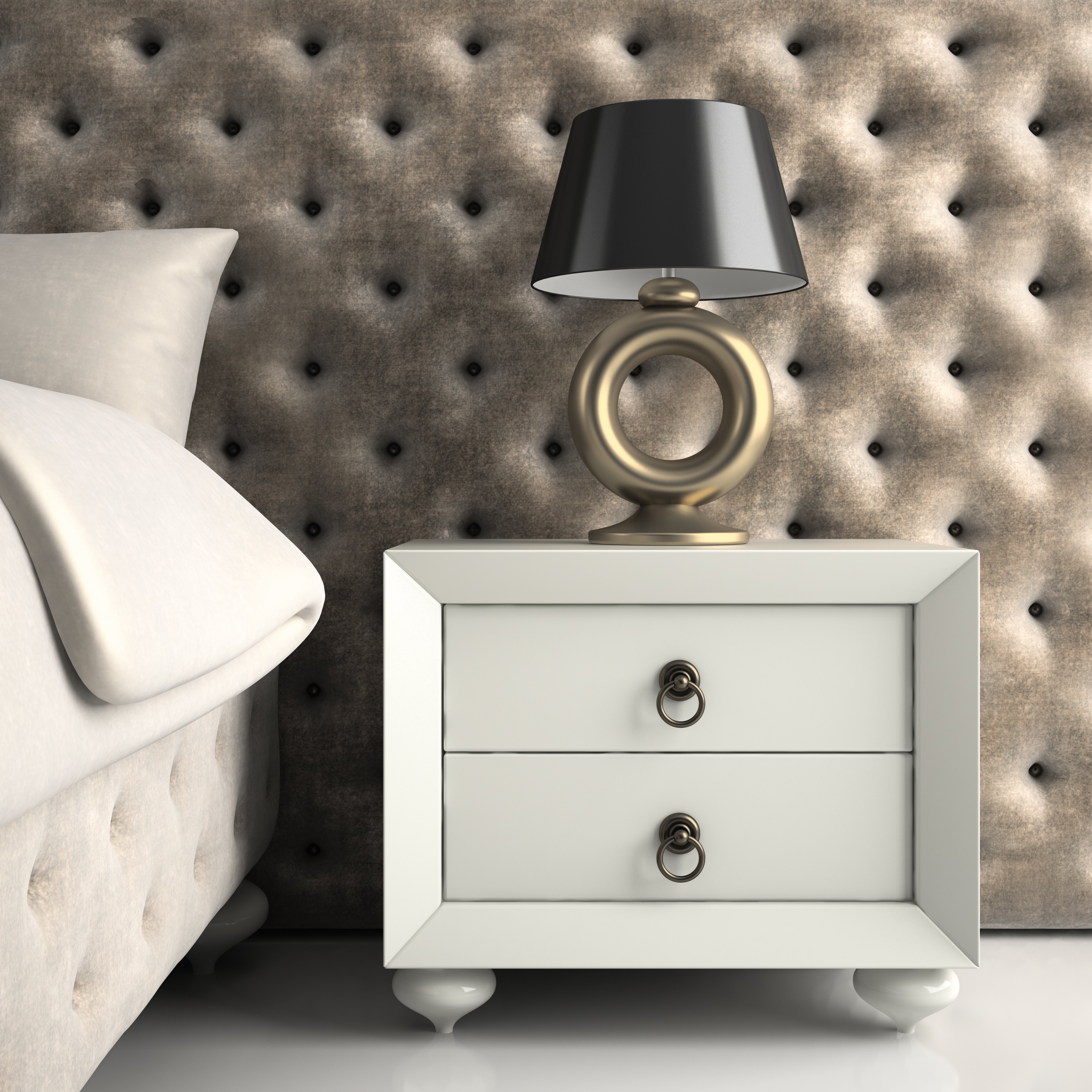 Up The Opulence 
Snuggling up with your special someone this Valentines?  Do it in style, and comfort.  Cushions, throws and blankets can transform a bare sofa into a sumptuous love seat.  Invest in rich colours, soft velvets and over-filled fluffiness to add texture and depth on Valentine's Day.  Actually, investing in some new cushions is a worthwhile exercise all year round, as new textiles can make your sofa look and feel as good as new. 
If your date is staying over treat your bed to a fancy new look.  Fresh bedsheets can bring your bedroom back to life, and offer a cheap and easy way of transforming the look of your home.  Brushed cotton sheets are soft and warm, and a freshly made bed is always a treat to slip into, whoever you are sharing it with. 
Because a romantic home is all about texture, try adding soft rugs underfoot, velvet throws, scatter cushions and soft linen sheets.  All of these little touches help to create the perfect ambience for an amorous evening, as well as making great new accessories that will last you well past Valentine's Day. 
Beautiful Bedheads 
If you want to add some more permanent additions to your home to help ramp up the romance on a regular basis, how about changing your head board? As a focus point for your bedroom, head boards offer an easy way to set a romantic scene.  Add colour, texture and depth with block colours, sumptuous fabrics or even florals to soften large, empty spaces. 
For real romance, that will leave you with a warm glow long after the Valentine's chocolates have all been eaten, think about the longevity of your new decor. Neutral bed linen can be styled any which way, but to make the day special there's no harm in putting some red roses in a smaller vase by the bedside table or scattering rose petals over the bed. Scented candles are also a nice touch, that can be used time and time again.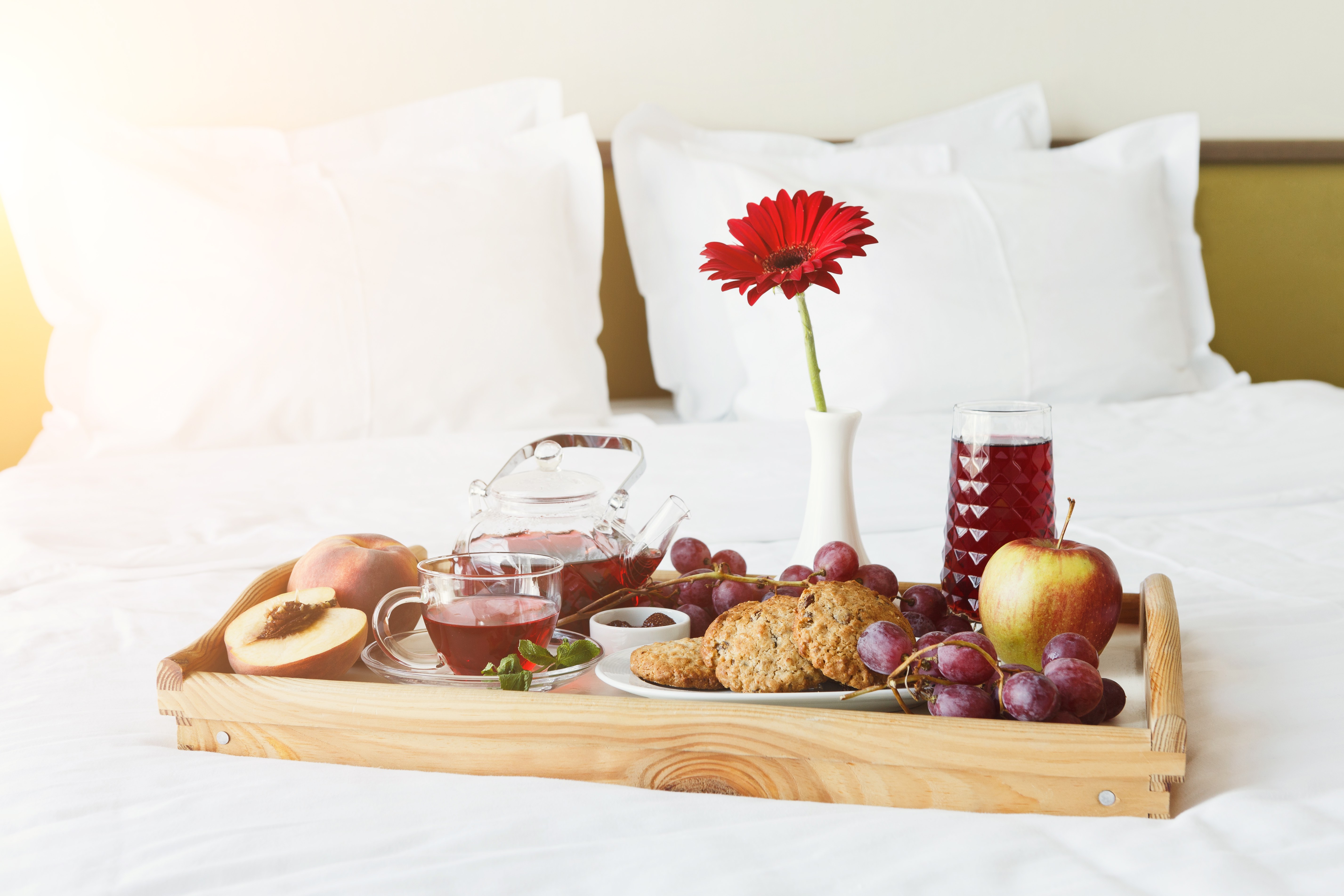 COLOUR OF LOVE
We all know that red is the colour of love right? But, it is not the only one. If you are planning on going all out and turning your bedroom into a total boudoir, you may be considering a quick bit of decorating before the big day. 
If you are planning on using reds, use them sparingly. One rich red wall is perfect for making a statement and adding a vintage look, four walls is often too much for most modern houses. 
Alternatively, use plenty of fresh, light pinks around your bedroom for a more modern romantic look. Use pink tones sparingly and they can appeal to both sexes without appearing overtly feminine. 
Finally, wear your heart on your sleeve
There is nothing wrong with adding a generous supply of paper hearts, flower petals and other themed accoutrements around your home on the this special day.  Decorate your dining table with personal touches, hang up the fairy lights and give in to your inner romantic, just for one day. 
How ever you are planning to spend your Valentine's Day, be sure that your house is 
Always loved ……and if it isn't then give us a call for a FREE valuation and we can help you find a HOME you do love!  Here at KEANE AND PARKER, we market and sell property in South Devon, with a loving touch and a dedicated focus on customer care.  
HAPPY VALENTINES DAY 
THE KEANE & PARKER TEAM