Blog
Details

Hits: 489
First Impressions Count 
---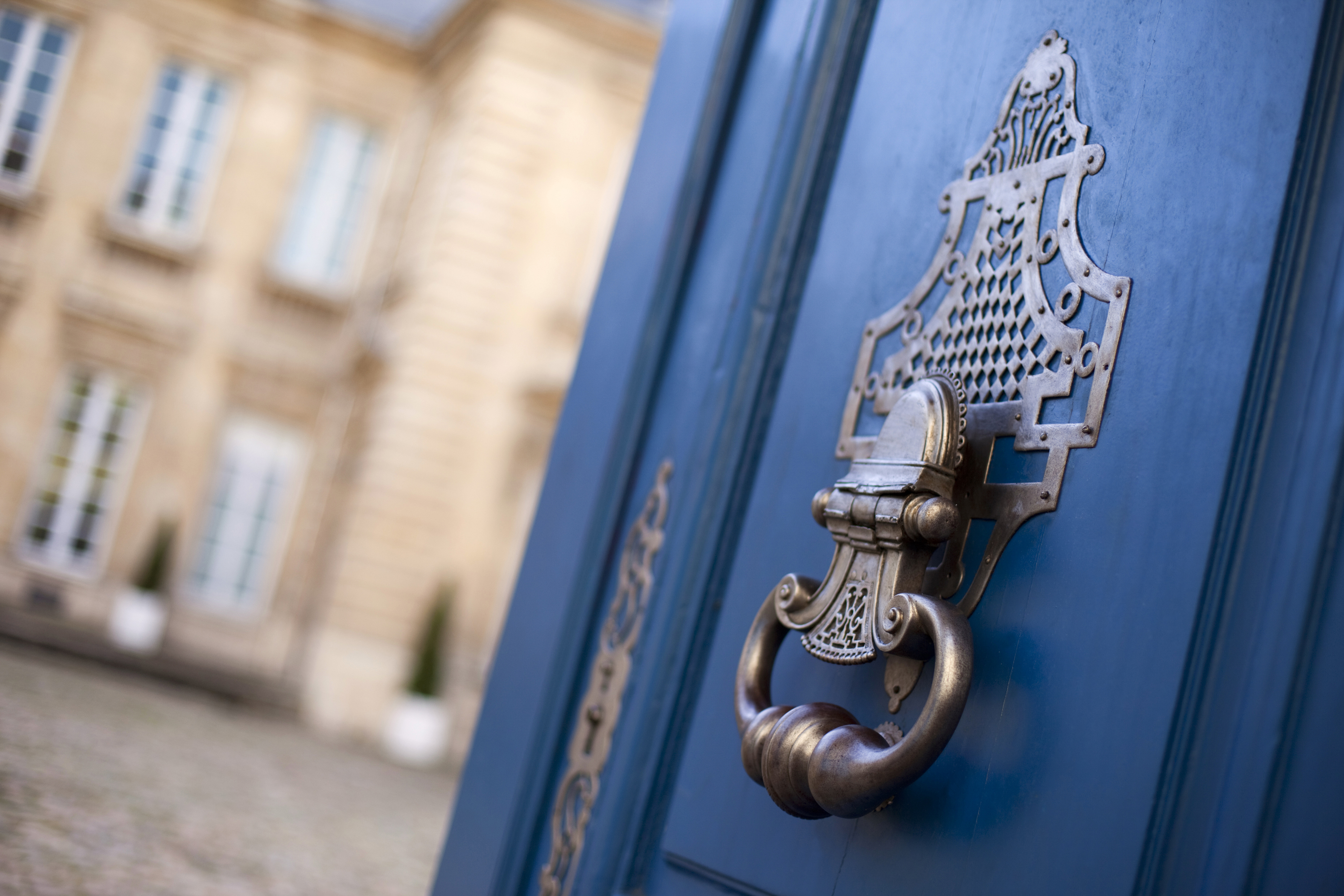 Did you know that simply painting or updating your front door can add that much needed wow factor to your home, and give you the kerb appeal your buyers are looking for? 
Houses that look great on the outside are more likely to sell than those that look run down and in need of a little TLC.  By simply adding a new front door, upgrading your current one or giving it a lick of paint, you can increase you chances of selling in a heartbeat. 
So with this in mind, which front doors are most attractive to potential buyers, and how should you improve the kerb appeal of your property?
Well, when it comes to first impressions, the look, style and colour of your front door really can make all the difference.  Here is our guide to finding the right front door to add instant kerb appeal to your home.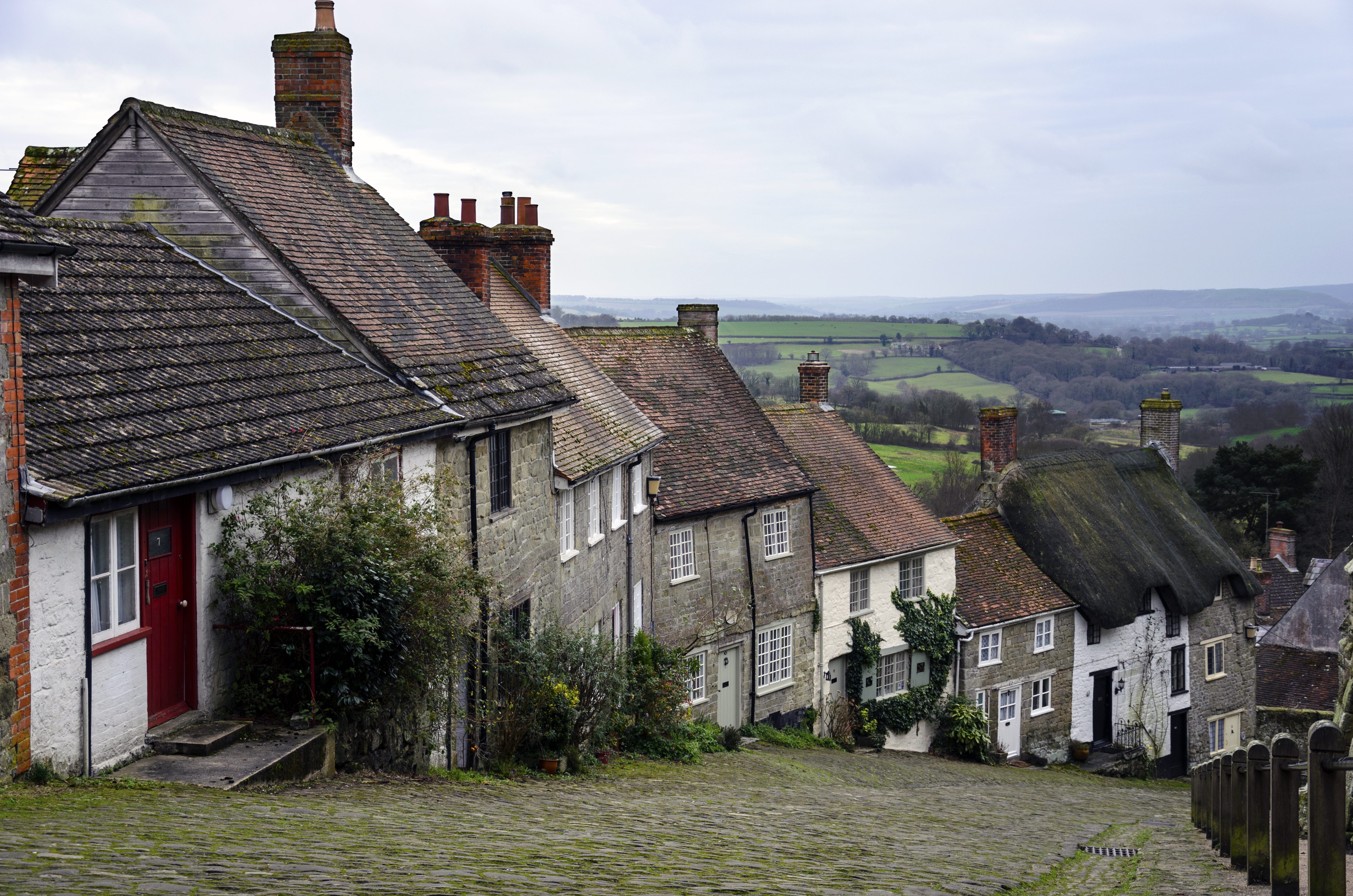 Rustic Charm For Country Cottages
If you are lucky enough to live in a rural idyll, don't even think about adding a lick of paint, or worse still changing your wooden door for something metal or UPVC.  Buyers who are looking for old world charm, are more likely to be impressed by a solid wood door that has been beautifully varnished than a painted door.  Chocolate box cottages can increase their kerb appeal by keeping their entrance ways as natural as possible.  That said, if you own a chocolate box cottage, your are probably already at peak kerb appeal in the first place.  
---

Calming Blues For Coastal Cottages
If you live in a seaside town legend has it that painting your front door to match the water around you will make it more attractive to buyers.  From terraced cottages to detached houses, beachside bungalows or seaside boltholes are all made more attractive by displaying a nautical theme from the outside in.  So choose your blues, and add a touch of seaside chic to your home to see you house sold.  Retro doors with vintage window decals are also very popular in period properties. 
---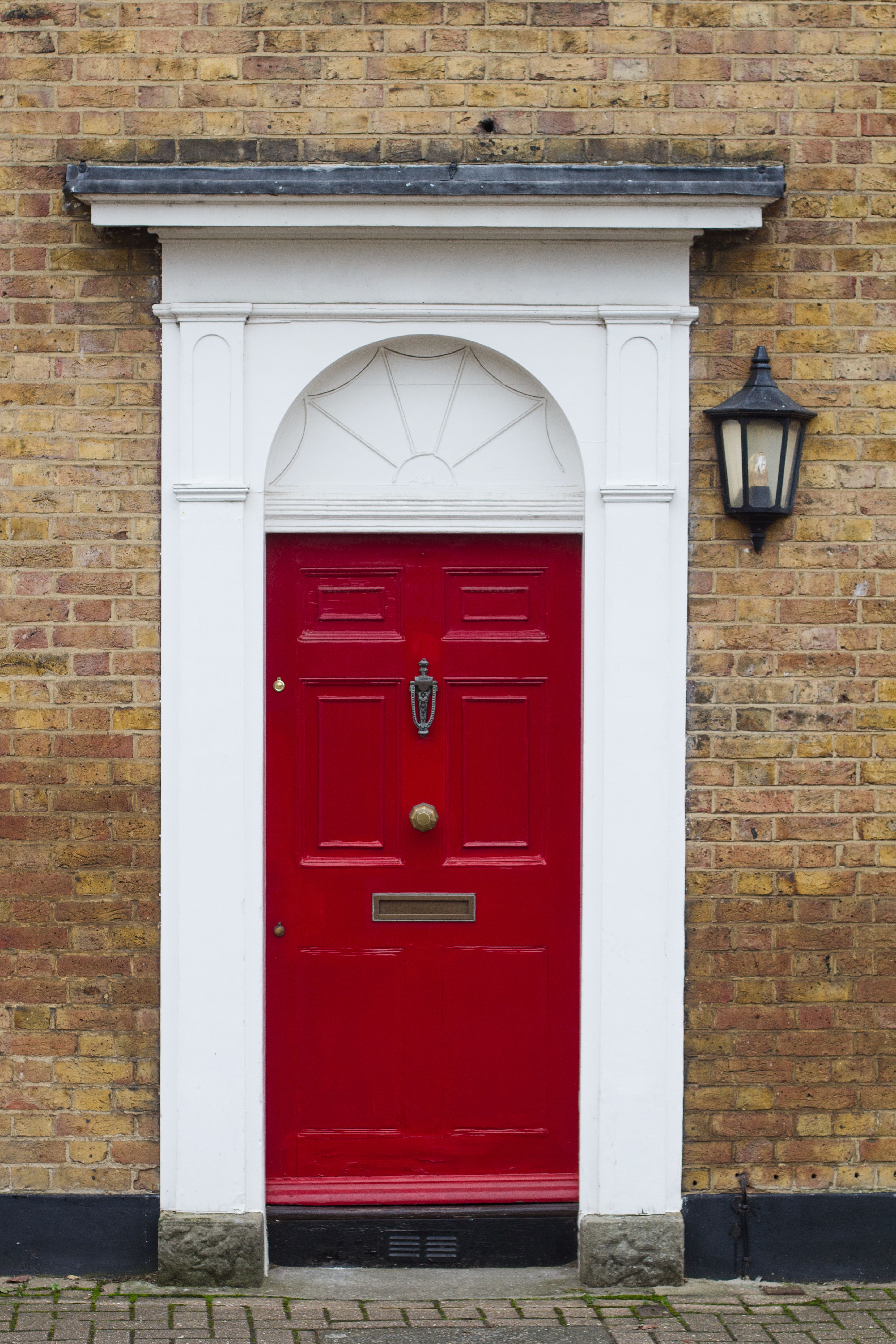 Cheer Up Dreary Terraces
If you live in an urban environment, or in a row of terraced houses that open straight onto the street, you won't have a front garden to hide behind.  In this scenario use your front door to brighten up your entrance way, using cheery colours like reds or greens to help your house stand out from the crowd.  Red brick Victorian terraces work really well with muted greens or deep reds and blues, as they don't just look great they also add a touch of period splendour to your two up, two down.  Steer clear of glass front doors as you want extra privacy when you open up straight onto the street. 
---

Make A Statement With A Modern Home 
If you live in a new build property, you probably won't need a new front door.  But, if you do want to set your house apart from the others on your development opt for something cool and contemporary.  Composite doors in matt black or greys, are perfect for adding eye-catching kerb appeal to modern houses.   Chose a single long, thin strip of glass and turn your front door into a design feature for all to see.  
---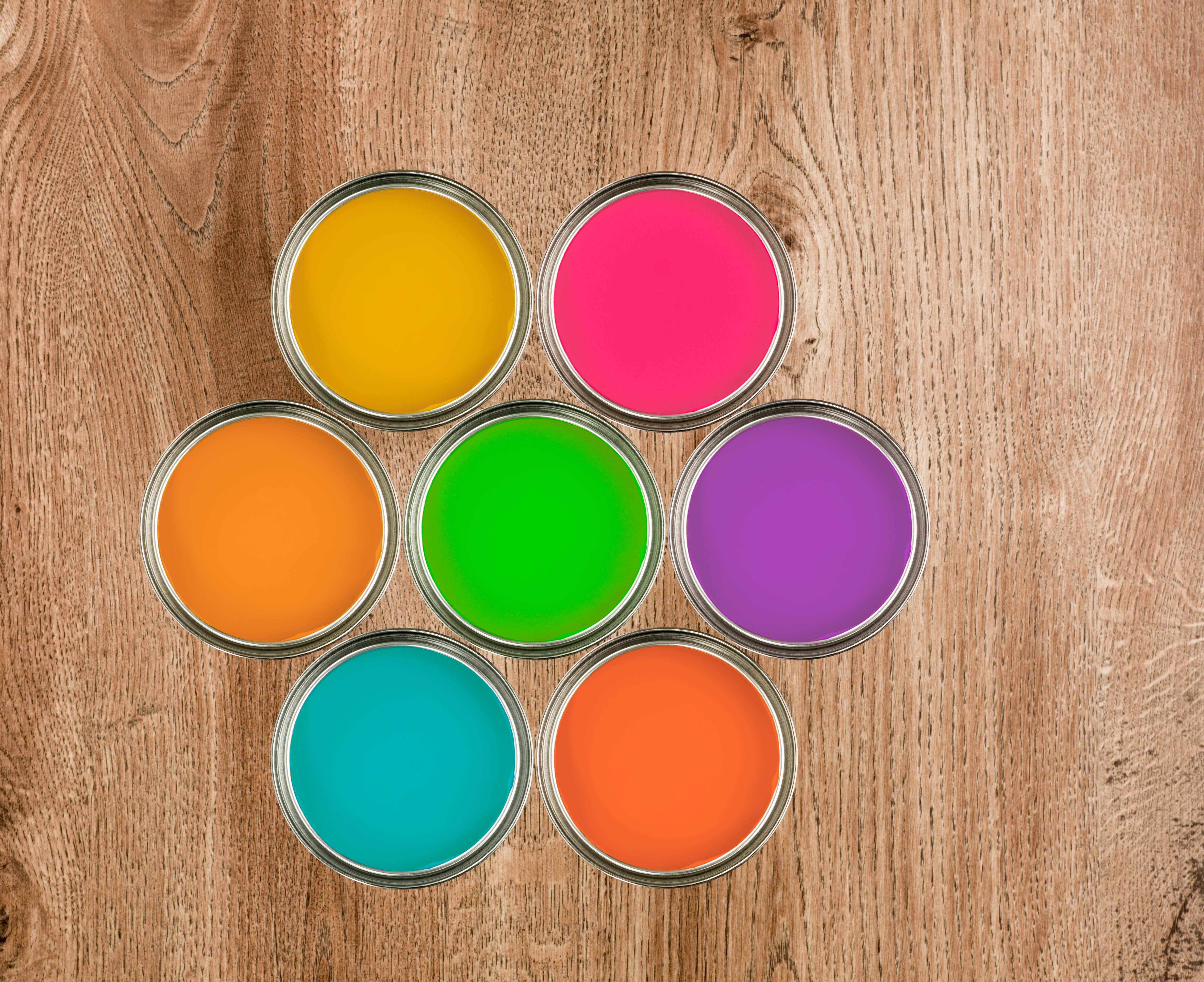 Be Bold With Bright Colours 
If you have a reasonable sized property with a big bay window or a double fronted facade, you may just be lucky enough to be able to get away with something completely unique.  Pink, orange and even turquoise are all on trend for 2018, if your home and your personality can carry it off.  Remember, if all the design elements of your home work well together, most buyers won't be at all put off by colours or styles that they wouldn't necessarily choose themselves.  Inspire them to be bold with a brightly coloured front door for added kerb appeal. 
---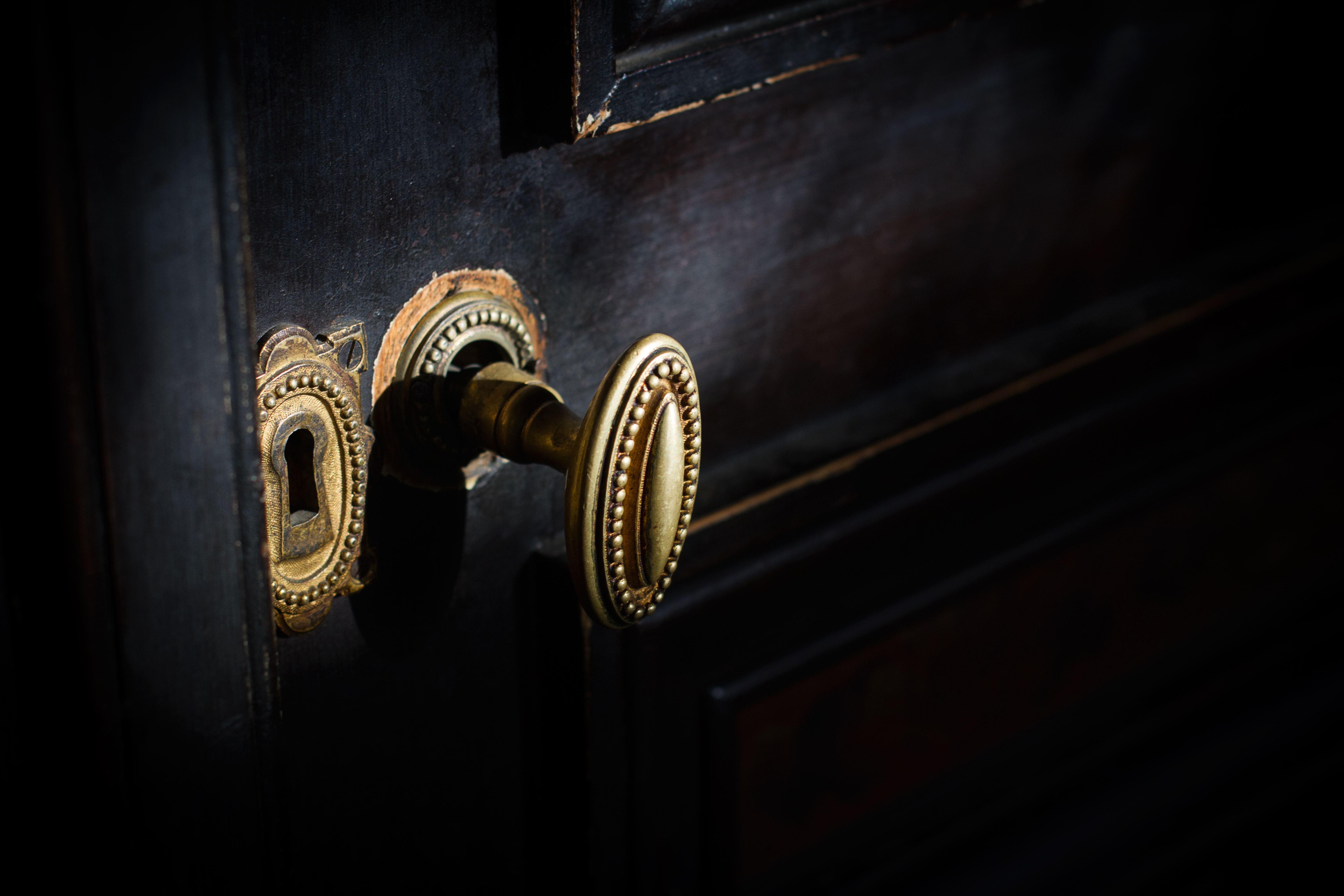 It's Not Just About The Colour 
A fresh lick of paint to spruce up your front door is great, but there are other ways to boost the appeal of your front entrance way without it costing a fortune.  From hanging baskets to outdoor lighting, remember that symmetry is very important at the front of your house.  
You should also keep your front door, or porch areas clutter free and clean and tidy.  This will immediately make your house look like a well cared for much loved residence, which buyers will believe in from the world go. 
Let your knobs and knockers shine too, and give all of your front door furniture a really good scrub up before you put your property on the market. 
---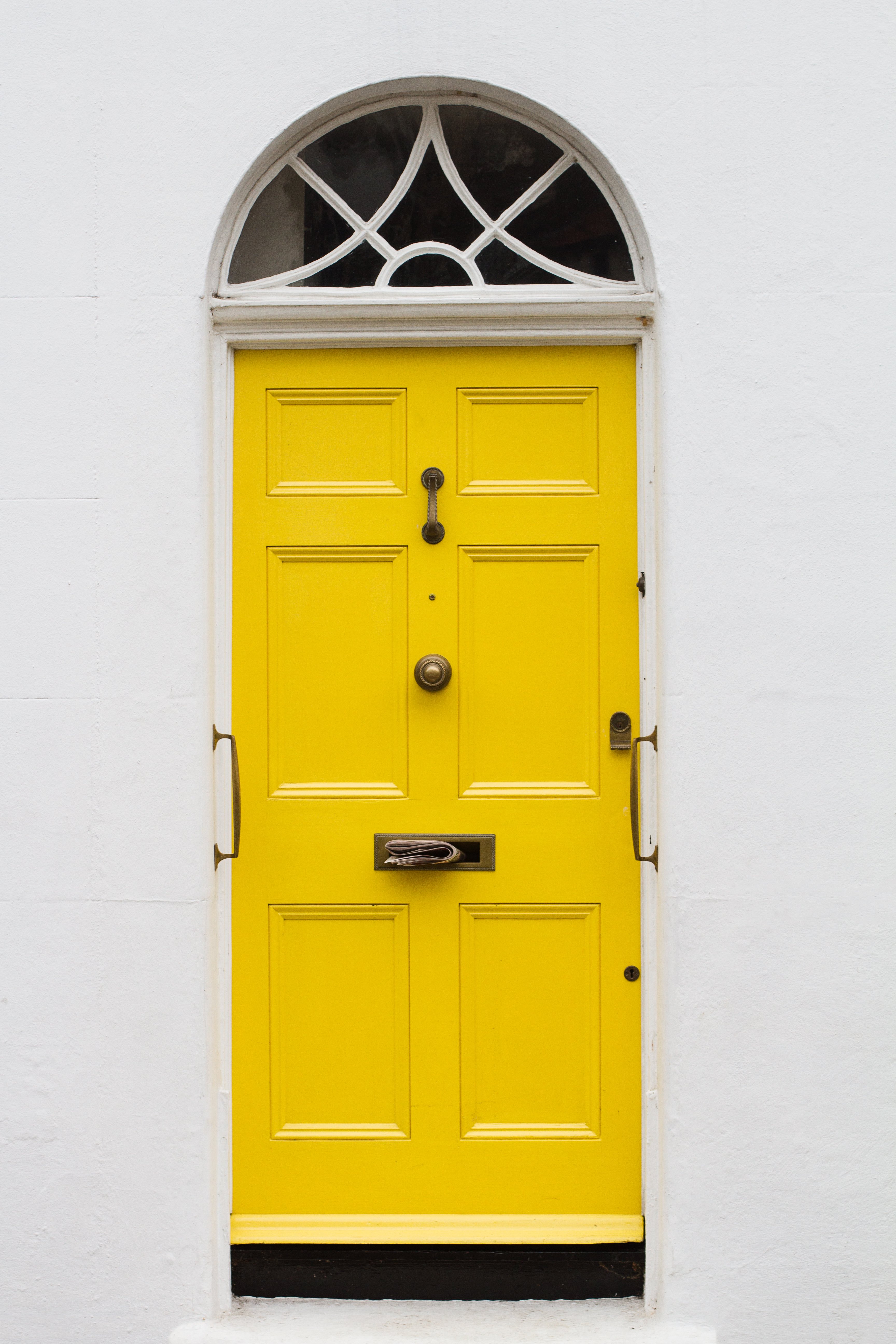 Finally, Invest In A New Front Door!  
If your front door is too fragile to cope with a lick or paint or new glazing, then the time has come to invest in a new one.  Front doors needn't be expensive, BUT you should buy the best you can afford as doors aren't all about good looks, they are an important security feature too.  
So go on, treat your home to a front door makeover and stand back and wait for those viewers to call. If you need help with the design you can contact designers such as Room Revolutions who will give you a detailed service on how to improve your home. 
Here at Keane & Parker  we specialise in selling first class properties throughout the Southwest of England.  If we can help you to sell your home, or find you the house of your dreams, speak to our friendly team today on 01752 922001.
Details

Hits: 496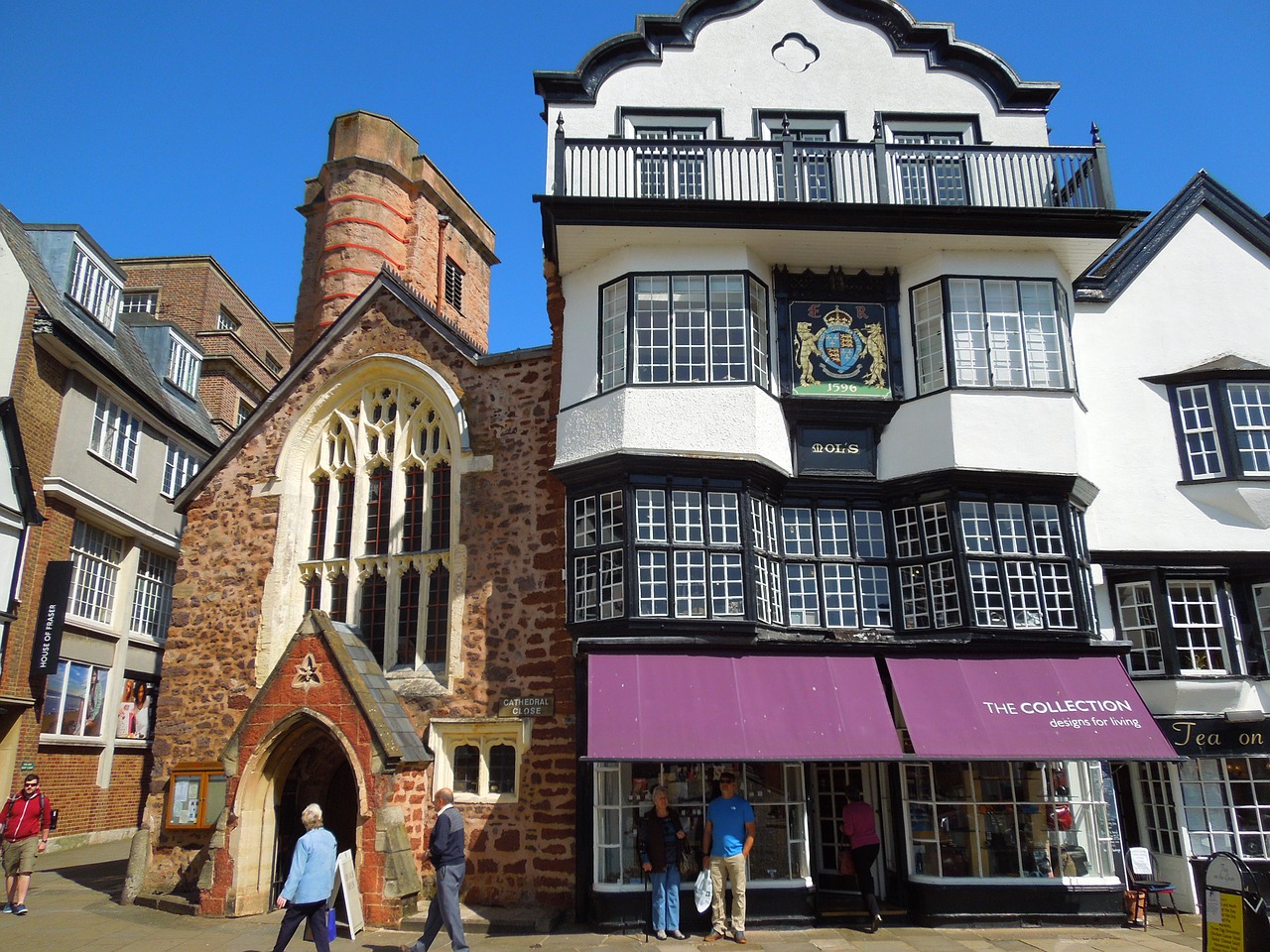 Devon is one of the most beautiful counties in the whole of the UK.  With miles and miles of open countryside, sandy beaches and picture-perfect towns and villages, the question is who wouldn't want to relocate to Devon?
With house prices constantly on the rise throughout the UK, and a new generation of young families looking for a way out of congested towns and cities, Devon offers a practical, yet peaceful alternative, with great schools, welcoming communities and plenty of employment opportunities. 
Whether you are just starting out or looking to make the move into your forever home, Devon has a wealth of properties to suit all kinds of families, on every budget.  
Here at Keane and Parker, we regularly work with families looking to relocate to the county and our buyers come to us from all over the UK and rely on our experience to find not just some of the best homes, but also to tap into our knowledge of schools and facilities in the area.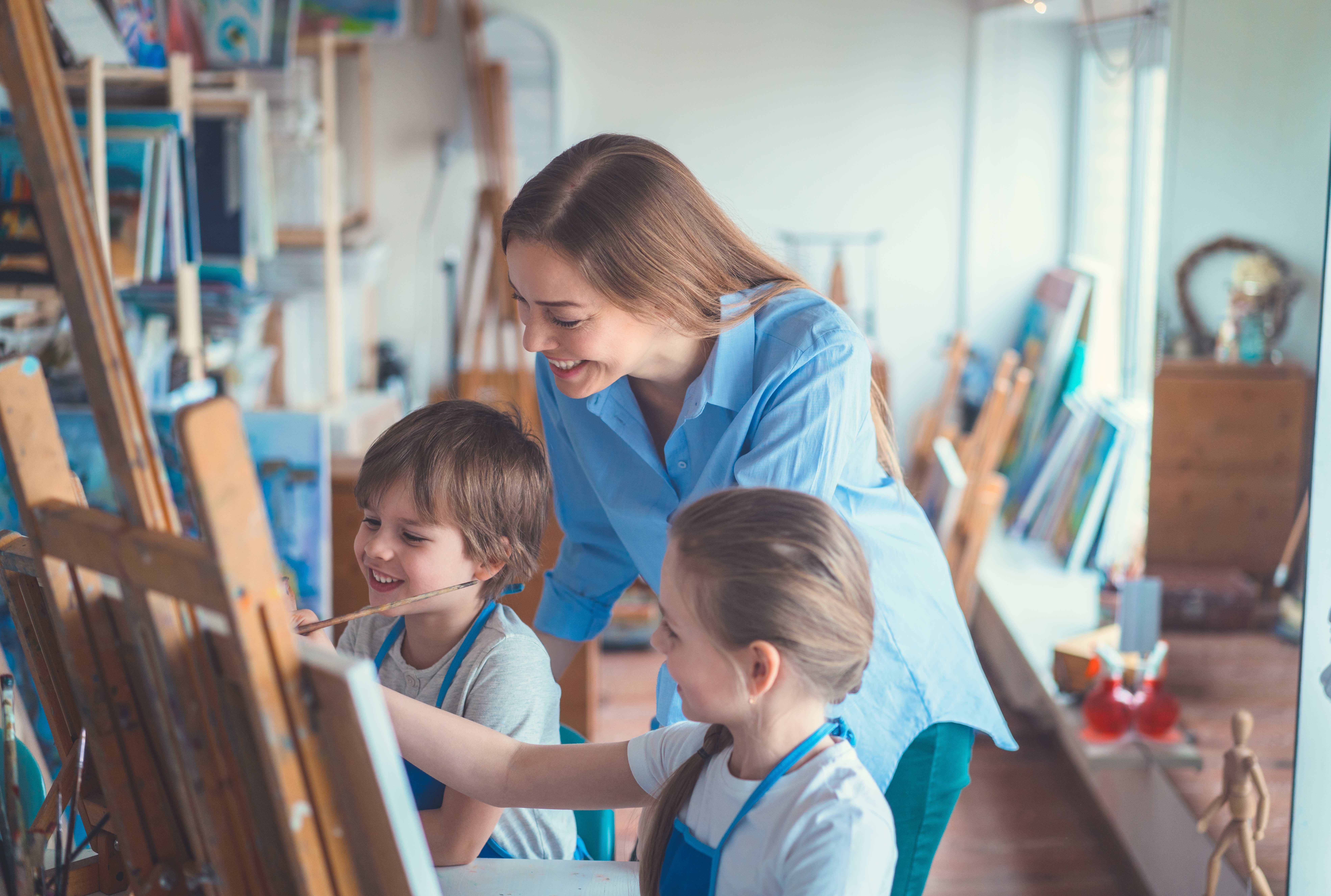 Educating Devon - Outstanding Schools In Superb Locations
If you want your children to benefit from a first-class education, combined with easy access to s porting activities, beaches and the stunning English countryside, Devon is genuinely able to offer everything you are looking for. 

Take for example Ivybridge, a town located just 9 miles outside of the city of Plymouth yet sits at the southerly foothills of Dartmoor National Park and is only a 30-minute drive away from some of the best sandy beaches found along the South Devon coast.  It has four primary schools of which two are 'Ofsted' Outstanding, eclipsed again by the secondary school Ivybridge Community College which has achieved Outstanding in six consecutive reports.
Family homes are not hard to come by in this town with budgets to suit all, at the upper end properties like this 5 bedroom, 3 bathroom detached home sold recently by Keane & Parker for £595,000, you can see that you can get a lot of house for your money by comparison to the South East. 
Plymouth, known as 'Britain's Ocean City' is full of hidden treasures for families to enjoy, as well as exceptional schooling.   There are currently nine primary schools, two secondary schools and one special school in the city that have all been awarded with the coveted "outstanding" recommendation by Ofsted.  
The towns directly surrounding Plymouth which include Plympton and Plymstock are extensions of the city but have their own individual communities and facilities with excellent sporting grounds, schooling and access to the sea and countryside.  There is a vast array of house types, from old period Georgian property, to the most modern and energy efficient homes being built in and around the city.
Private schools are also easy to find in Devon, amongst many others they include the prestigious Blundells School in Tiverton, Plymouth College in Plymouth and Mount Kelly School in Tavistock all offering excellent educational standards to those who are willing to pay for it.  Private education along with boarding facilities allow many families to keep working parents and their businesses in the city, whilst children can flourish away from home and benefit from the countryside they are surrounded by. 
A Higher Standard Of Living For The Next Generation
It's not just great schools and stunning houses that Devon has to offer families looking to relocate, it's also about the way we live in the West Country. 
Easy access to open spaces, beautiful beaches and countryside are all beneficial to raising children with an appreciation for nature, conservation and the great outdoors in general.  Imagine surfing with the kids on a sunny Saturday morning, or long country walks after Sunday lunch. 
Dig a vegetable patch in your new garden and teach your children the values of fresh food and self-sufficiency.  Or visit any number of local working farms that will let your little ones feed the animals. You can enjoy all this, and so much more when you relocate to Devon.  
Live Your Best Life In The West Country
Of course, Devon is not all about the great outdoors.  Cities like Exeter and Plymouth all offer plenty of opportunities for experiencing the rich history of the region, as well as enjoying cultural days out or a nice bit of retail therapy.
As a parent, career opportunities can also be found across the county.  Whether you are planning on working from home or joining any of the major employers in the area, a peaceful life, doesn't mean one without career prospects. 
Small towns and villages all offer a community spirit that is so hard to find in big towns and cities.  Walk the dog (get a dog!) and say hello to everyone you pass. With lower crime rates than inner city areas, Devon is also a county with a safe feel, that is all about community. So, go on, give your family the idyllic childhood you dreamed of and relocate to Devon in 2018! 
Contact us today for more information on housing in the area and our property services. 
Details

Hits: 410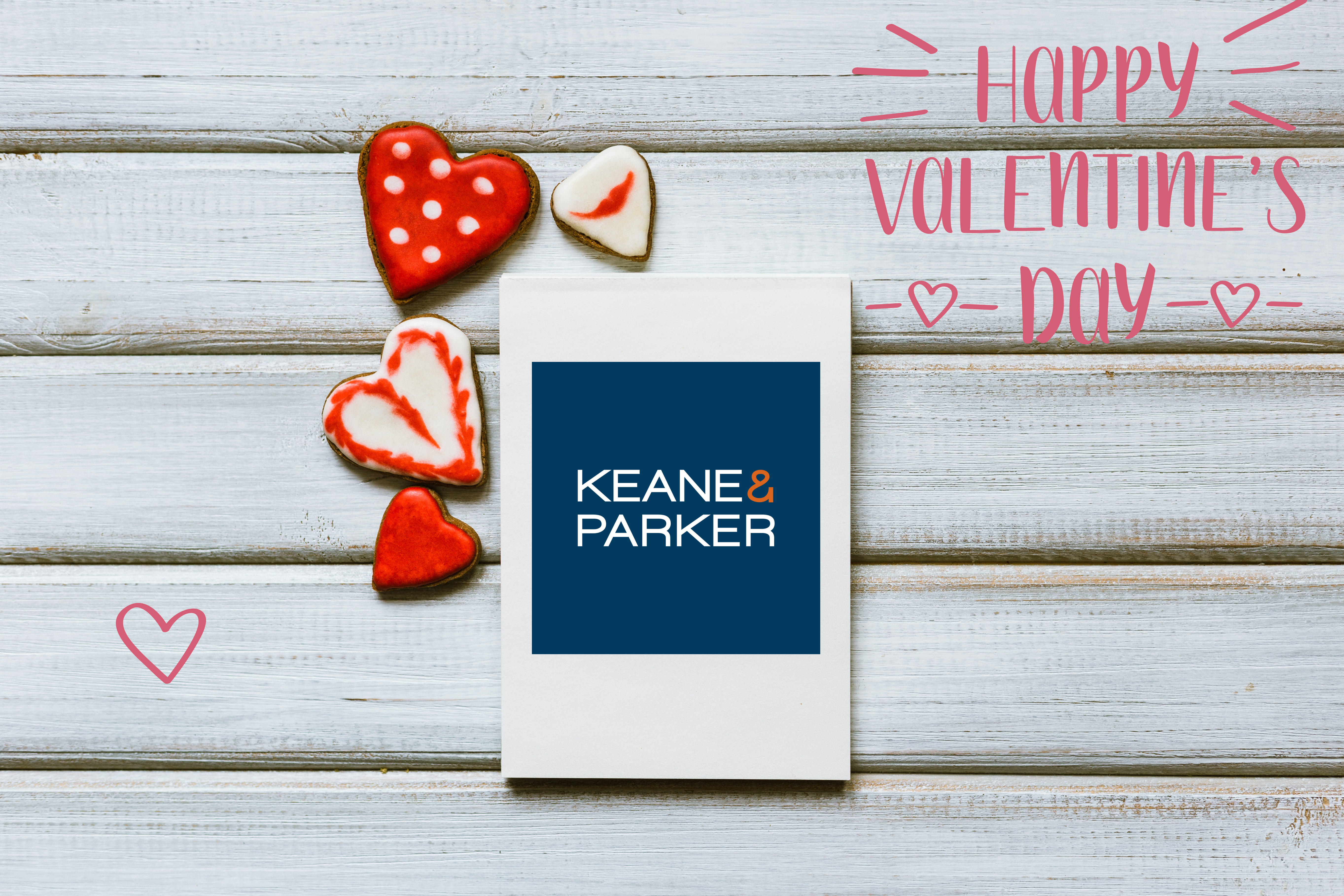 Get Ready For Romance With Quick And Easy Design Ideas
It's February already, and love is well and truly in the air.  If you are planning on spending the 14th at home with your better half, why not give your surroundings a touch of love, and pave the way for a well-deserved night in? 
You don't need to fill your home with cherubs, or lay rose petals along the hall (all though of course, you could if you wanted to), adding a touch of love to your home can be easy to achieve and need not cost the earth. 
In this months blog, we are sharing the love with some inspirational ideas about how to turn your home into the perfect romantic retreat for Valentine's Day. Whether you are just looking to spruce up your bedroom for an early night, or wanting to add more permanent features to your home, there are plenty of ways to light up your love life with just a few simple home touches.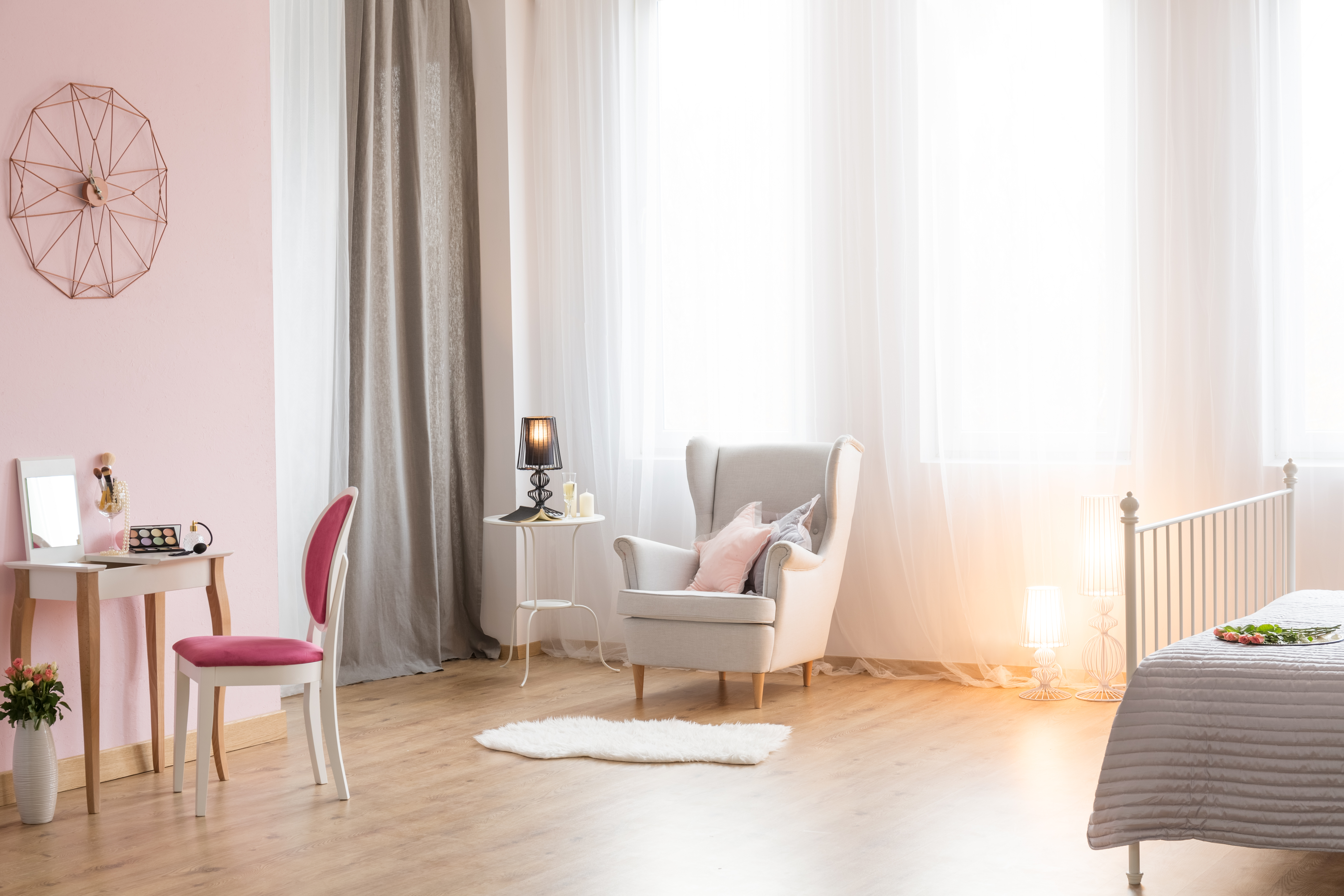 Start With A Clean Slate
This may not sound like your idea of a romantic night in, but a house full of dust and cobwebs is not exactly loves young dream either. Tidy away anything that is hanging about on surfaces or the floor, run a duster over your decor and a Hoover over the floor, before you start to think about getting ready for romance. 
With busy lives and limited budgets, our bedrooms are often not the romantic havens that they probably should be.  Cluttered spaces can make our interiors feel more like student digs than a romantic retreat.  In preparation for the big night, make some time to catch up with the housework that you have been avoiding all week.  It may seem like a chore, but you'll be feeling anything but romantic if you spend the evening wondering if your partner is looking lovingly into your eyes, or at the dust bunnies on the floor behind you. 
Clean, sparkly bathrooms, tidy bedrooms and living spaces that have been lovingly prepared, all help to create the perfect atmosphere for ardour.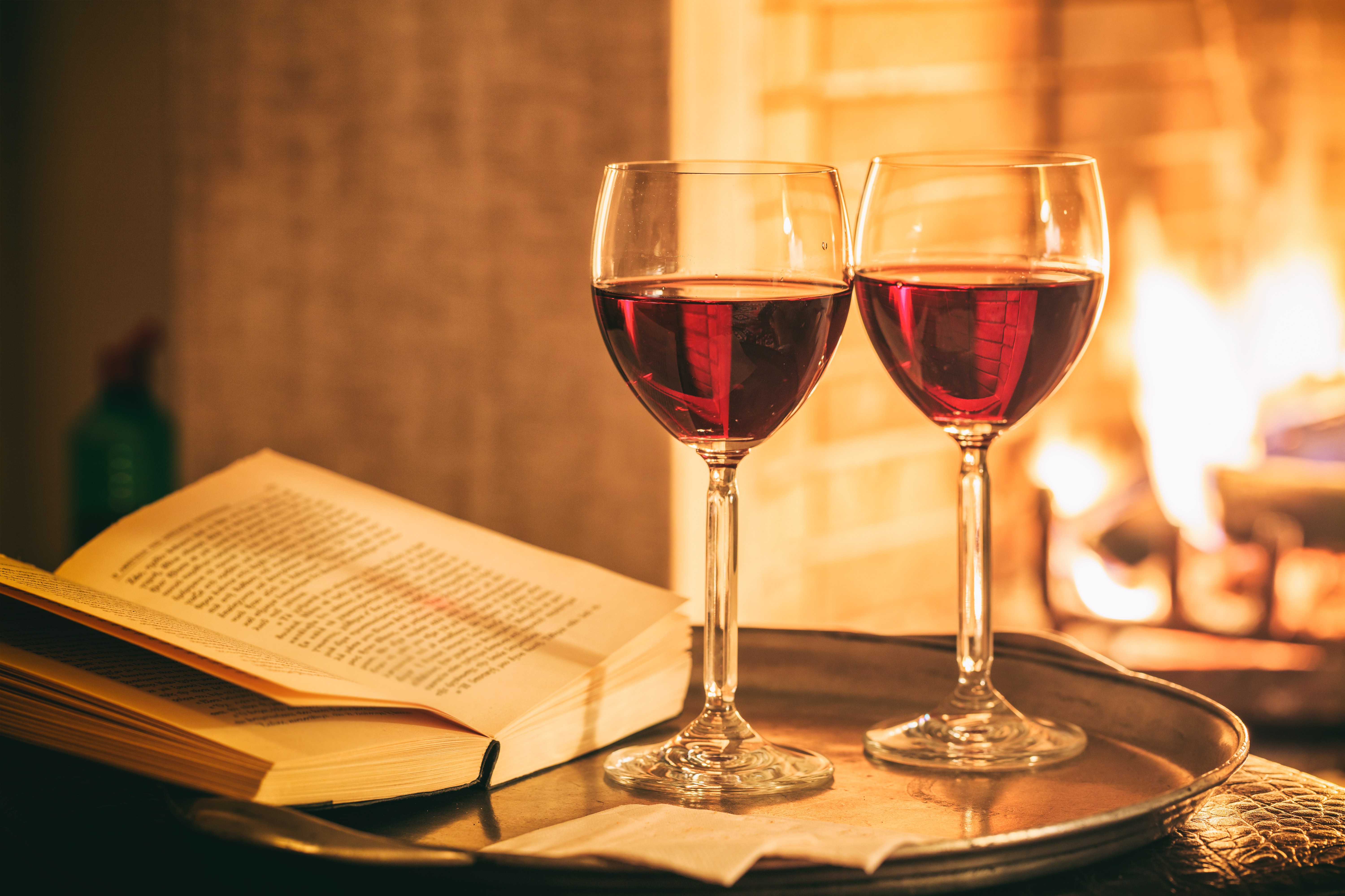 Dim The Lights
February in the UK is still pretty chilly and the lights come on in time for tea, meaning it is easy to use lighting to add romance to your rooms. You can chop out cold, hard energy-saving bulbs for softer, filament style ones to instantly add warmth and create atmosphere in any room in your home. 
If removing bulbs is out of the question, go for a little naked flame instead.  Candles are synonymous with romantic settings, and everyone looks lovely in the flickering glow of candle light.  Whether you go for the occasional column candle to add ambiance, or light up the room with a thousand flickering tea lights, always remember safety first.  Never leave lit candles unattended and always keep them away from curtains, blinds and other flammable objects. 
If you are lucky enough to have an open fireplace in your home, now is the time to light it.  Make sure your flues are nice and clean, and that you have a really good quality kindling to keep the fires burning.  An open fire is nice and cosy, choking in a room full of smoke however, is not.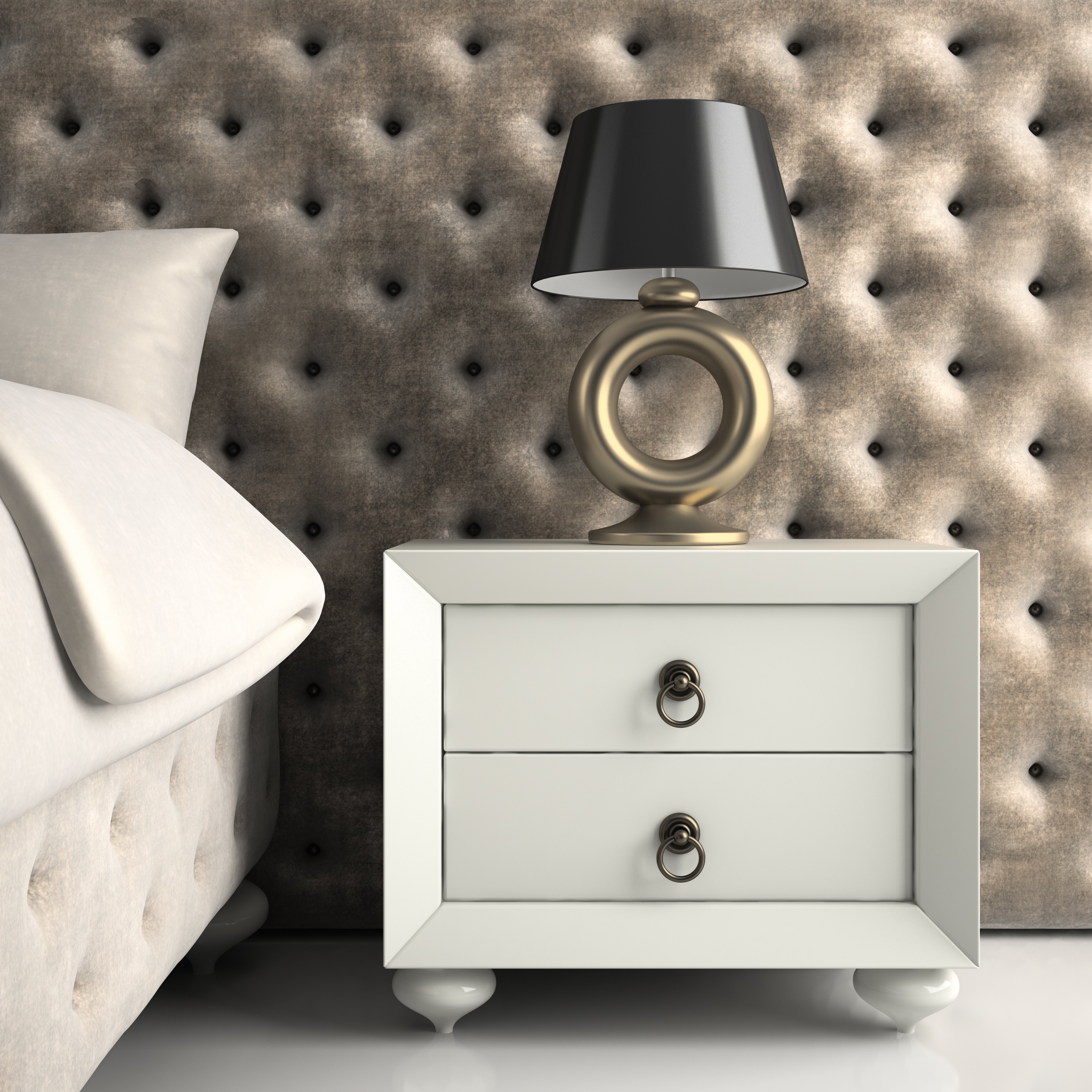 Up The Opulence 
Snuggling up with your special someone this Valentines?  Do it in style, and comfort.  Cushions, throws and blankets can transform a bare sofa into a sumptuous love seat.  Invest in rich colours, soft velvets and over-filled fluffiness to add texture and depth on Valentine's Day.  Actually, investing in some new cushions is a worthwhile exercise all year round, as new textiles can make your sofa look and feel as good as new. 
If your date is staying over treat your bed to a fancy new look.  Fresh bedsheets can bring your bedroom back to life, and offer a cheap and easy way of transforming the look of your home.  Brushed cotton sheets are soft and warm, and a freshly made bed is always a treat to slip into, whoever you are sharing it with. 
Because a romantic home is all about texture, try adding soft rugs underfoot, velvet throws, scatter cushions and soft linen sheets.  All of these little touches help to create the perfect ambience for an amorous evening, as well as making great new accessories that will last you well past Valentine's Day. 
Beautiful Bedheads 
If you want to add some more permanent additions to your home to help ramp up the romance on a regular basis, how about changing your head board? As a focus point for your bedroom, head boards offer an easy way to set a romantic scene.  Add colour, texture and depth with block colours, sumptuous fabrics or even florals to soften large, empty spaces. 
For real romance, that will leave you with a warm glow long after the Valentine's chocolates have all been eaten, think about the longevity of your new decor. Neutral bed linen can be styled any which way, but to make the day special there's no harm in putting some red roses in a smaller vase by the bedside table or scattering rose petals over the bed. Scented candles are also a nice touch, that can be used time and time again.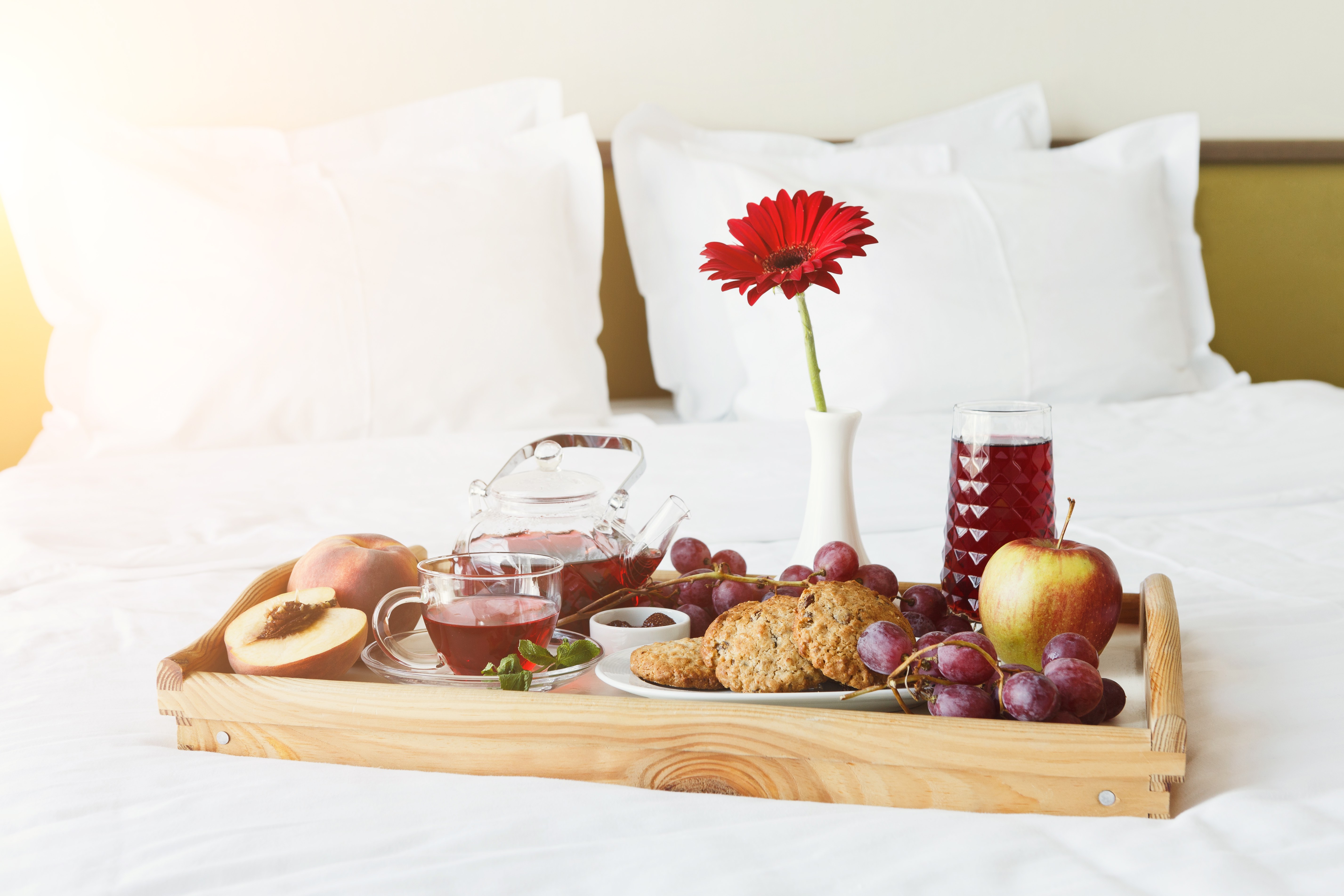 COLOUR OF LOVE
We all know that red is the colour of love right? But, it is not the only one. If you are planning on going all out and turning your bedroom into a total boudoir, you may be considering a quick bit of decorating before the big day. 
If you are planning on using reds, use them sparingly. One rich red wall is perfect for making a statement and adding a vintage look, four walls is often too much for most modern houses. 
Alternatively, use plenty of fresh, light pinks around your bedroom for a more modern romantic look. Use pink tones sparingly and they can appeal to both sexes without appearing overtly feminine. 
Finally, wear your heart on your sleeve
There is nothing wrong with adding a generous supply of paper hearts, flower petals and other themed accoutrements around your home on the this special day.  Decorate your dining table with personal touches, hang up the fairy lights and give in to your inner romantic, just for one day. 
How ever you are planning to spend your Valentine's Day, be sure that your house is 
Always loved ……and if it isn't then give us a call for a FREE valuation and we can help you find a HOME you do love!  Here at KEANE AND PARKER, we market and sell property in South Devon, with a loving touch and a dedicated focus on customer care.  
HAPPY VALENTINES DAY 
THE KEANE & PARKER TEAM
Details

Hits: 946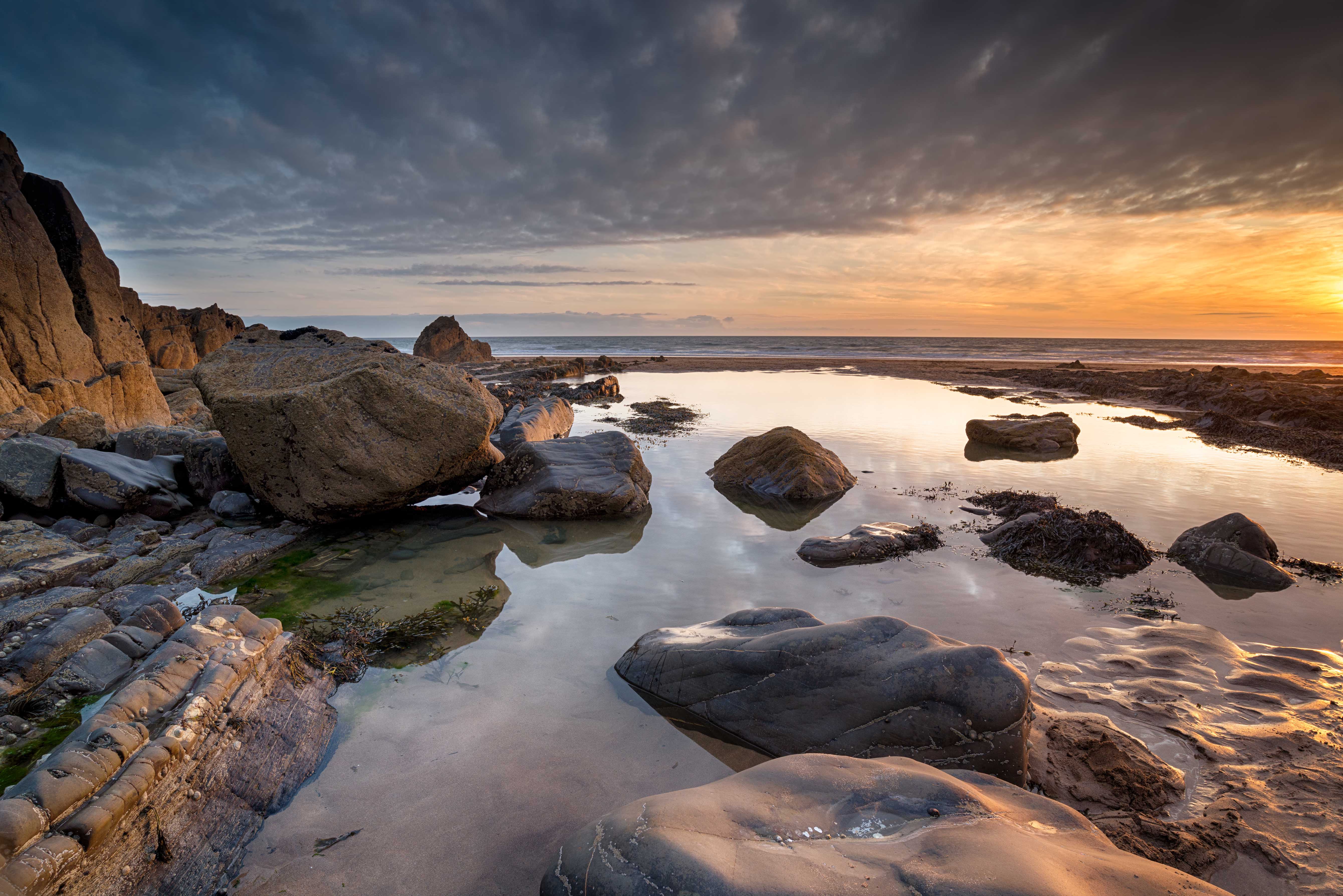 Choosing to earn money by freelancing as oppose to working within a specific location or company can offer great freedom in deciding where to live.  There are thousands of freelancers successfully running their own businesses across the country, but many are likely to have worked for larger firms in and around the country's major cities from a young age building a career and gaining valuable experience & knowledge.  

Professions that are tech based or can work online has led to an increase in the movement of homebuyers and tenants relocating out of the city and seeking the country life, and why wouldn't you if you thought you could maintain a strong income yet potentially benefit from cheaper housing along with a change in lifestyle without the stresses of city living and commuting.

If you can maintain a decent salary from your business, living in the West Country is comparatively cheaper than the South East, and you can understand why the likes of Dorset, Somerset Devon & Cornwall are consistently at the top of buyers lists when wanting to relocate.

''I relocated three years ago from Windsor to Plymouth after a separation. The savings on my household outgoings was very enticing, plus the amazing upbringing for my son. 

In Windsor we spent our time in the city or London with friends. We loved our weekends looking at London's amazing museums and eating at great restaurants but I found myself thinking about where I attended University, and it was Plymouth.  I thought how amazing it would be to grow up with lungs full of fresh air and Devons countryside on our doorstep, so we made the move!  We now spend the warm sunny days on the beach or up on a Tor on Dartmoor (amazing even on a stormy day!) 

In Windsor I had a small two up two down terraced cottage with a courtyard garden, in Plymouth the same money afforded me a 4 bedroom detached house with a purpose built office overlooking a garden! If you are not tied down to an employer, freelancing does allow you to live in some of the most stunning places in the UK. I feel very fortunate to able to live here and still earn London Rates'' 

Cheryl Buckingham, Freelancing Marketing Director

City Living

In Devon specifically, we have two thriving cities Plymouth & Exeter, where commerce and industry provides the bulk of the county's employment. All the benefits of city life can be found in both including National Museums, Royal Theatres, Universities, great restaurants and evening entertainment.

The best part of living in Devon is the stunning coastline and countryside with two national parks Dartmoor & Exmoor, two UNESCO World Heritage Sites and miles of blue flag beaches.  Not to mention it's home to arguably some of the most picturesque towns and villages often acclaimed nationally for the prettiest or idyllic.  You never feel far away from the country even if you choose to live within Plymouth or Exeter.

This isn't to say that freelancers living in Devon can't reach the South East or further when they need to, whether this is for meetings or networking opportunities, as it is in quite easy reach for those wanting to make the trip via public transport.  Devon is well connected by rail and air, with a mainline rail service able to get you into London Paddington in just over three hours from Plymouth, and two hours from Exeter.  Exeter Airport provides regular scheduled national and international flights, and is easily accessed from the M5.  Flybe operate low cost internal flights on a regular basis to London City, Manchester and Edinburgh amongst many others.

We asked local leading mortgage expert Chris Newton, of Trinity Independent Mortgage Brokers about the freelancer's ability to gain a mortgage '' Self-employed professionals can easily obtain high street lending with many mortgage companies offering favourable rates, the majority require just two years of accounts (some lenders will even consider just one year!)''

So, if you are a professional freelancer with a strong work ethic and network, it is possible to relocate to the West Country but maintain an income comparable to the city affording you both the lifestyle and income benefits from living in the country, and believe it or not, Devon has 364 more hours of sunshine throughout the year compared to the UK average, so walking on the beach and outdoor activities can be enjoyed with less chance of rain than elsewhere in the country, so I know where I would be heading!




 
Details

Hits: 1164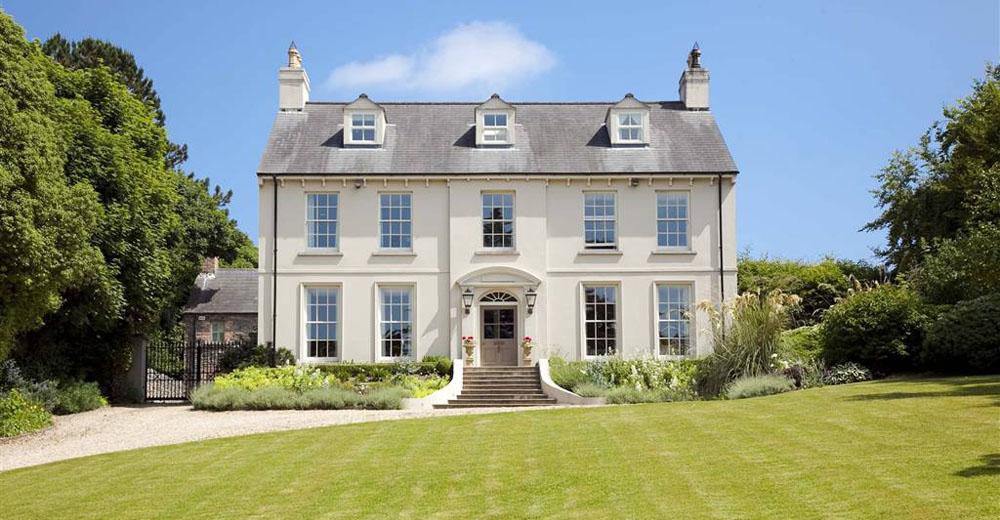 Having been involved in the property industry for nearly 20 years, I have been lucky enough to visit some old and characterful properties, and often you get to learn so much about a properties history from the owner, or at least an insight into its history and past.  
A properties history, style of build and design can be explained in a far simpler story than what I am sure the 'walls can tell', but none the less, give an interesting insight into why property construction and styles vary so widely across the country, both across the region and century. 
The reason for this is that houses built before the mid-17th century were created from local materials, and without following any particular architectural plans. They were built using whatever manpower there was available, and people didn't have a lot of say in how they wanted the property to look.
This type of house is referred to as 'vernacular', a simple and practical building found in many towns and villages in Britain. Although they have been changed and adapted throughout the years to suit different generations, many have still maintained much of their original charm.
Across the country, different counties have a different style of vernacular home due to the materials that were available to the people building them, and the way in which these materials could be used to create properties.
You can find the most diverse properties in the western counties including Devon, where a material called cob was used to build houses. Cob was made from a combination of dung, mud, and straw, and was crafted into walls which were then covered with a thick layer of thatch.
In comparison to this, homes in Cornwall were made from building stones of slate and granite and complete with a layer of white or pale lime render which was readily available in the county.
When people are looking to renovate these vernacular homes, it is important that plenty of research is completed beforehand, and skilled workmanship is employed to maintain both the character and integrity of the property, along with all the necessary consents from the correct authorities if the property is perhaps listed, or protected by a conservation order.
Finding materials of the same texture, colour and consistency is very difficult, but getting local materials will keep it as authentic as possible, and repairs can be completed which keep the property looking close to the original.  It can help to look at other restored properties in the area to see how they have been repaired, and to talk to local people who worked on them to find out the types of issues they came across, and how these were resolved.
When purchasing an older property, it is important to realise that you may have to cope with some rooms being colder than others, and a bit of damp here and there which may have been around for centuries but never cause too much harm. This is because sealing up old properties too much can stop the walls from 'breathing' which can cause negative effects on the materials used within them.
If a property is not vernacular, it is known as being 'polite' which means that it was built with a style in mind, such as Victorian and Georgian designs which can be found abundantly across the country.
Georgian buildings are very popular, as they often are about proportion and symmetry, and during this period the nation was spending vast sums of money on creating 'new' towns and cities with plenty of money being earned through the growing trade and industrial markets.  A grand home was a show of wealth, position in society and power. These homes are often remarked as being the most elegant & classical of the periods.  Large windows, high ceilings and spacious hallways all contributing to the overall feeling of space and grandeur.
Another popular house style is Victorian, which is different to Georgian as homes built in this style became more ornate and detailed, which can make them a tricky restoration project, although it is very rewarding once the work has been completed.
With stunning bay windows, cosy fireplaces, and detailed plasterwork being some of the most desirable features in a Victorian house, they often require delicate restoration to covings and plasterwork that became more detailed during this period.  A classic feature of a Victorian home is a Roll Top Bath, which is still loved by homeowners today due to its character, and ability to instantly transform a bathroom into one from centuries past.
We at Keane & Parker feel privileged to have seen some of the regions finest examples of the different periods of properties around, and through our vast experience, would be happy to give you as much advise and ideas on how to get the best out of your home, or where you will find your perfect one, Vernacular or Polite!
Author: Mark Keane