Blog
Details

Hits: 6628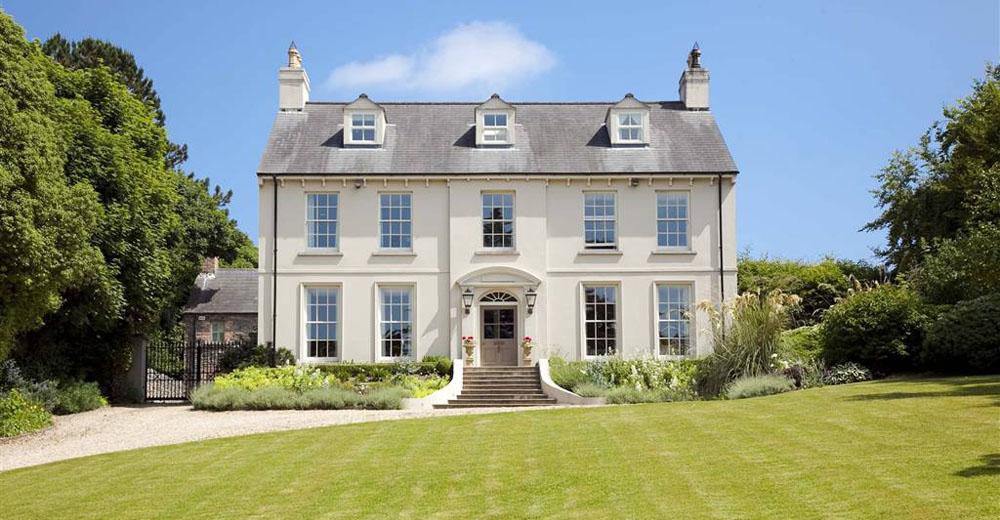 Having been involved in the property industry for nearly 20 years, I have been lucky enough to visit some old and characterful properties, and often you get to learn so much about a properties history from the owner, or at least an insight into its history and past.  
A properties history, style of build and design can be explained in a far simpler story than what I am sure the 'walls can tell', but none the less, give an interesting insight into why property construction and styles vary so widely across the country, both across the region and century. 
The reason for this is that houses built before the mid-17th century were created from local materials, and without following any particular architectural plans. They were built using whatever manpower there was available, and people didn't have a lot of say in how they wanted the property to look.
This type of house is referred to as 'vernacular', a simple and practical building found in many towns and villages in Britain. Although they have been changed and adapted throughout the years to suit different generations, many have still maintained much of their original charm.
Across the country, different counties have a different style of vernacular home due to the materials that were available to the people building them, and the way in which these materials could be used to create properties.
You can find the most diverse properties in the western counties including Devon, where a material called cob was used to build houses. Cob was made from a combination of dung, mud, and straw, and was crafted into walls which were then covered with a thick layer of thatch.
In comparison to this, homes in Cornwall were made from building stones of slate and granite and complete with a layer of white or pale lime render which was readily available in the county.
When people are looking to renovate these vernacular homes, it is important that plenty of research is completed beforehand, and skilled workmanship is employed to maintain both the character and integrity of the property, along with all the necessary consents from the correct authorities if the property is perhaps listed, or protected by a conservation order.
Finding materials of the same texture, colour and consistency is very difficult, but getting local materials will keep it as authentic as possible, and repairs can be completed which keep the property looking close to the original.  It can help to look at other restored properties in the area to see how they have been repaired, and to talk to local people who worked on them to find out the types of issues they came across, and how these were resolved.
When purchasing an older property, it is important to realise that you may have to cope with some rooms being colder than others, and a bit of damp here and there which may have been around for centuries but never cause too much harm. This is because sealing up old properties too much can stop the walls from 'breathing' which can cause negative effects on the materials used within them.
If a property is not vernacular, it is known as being 'polite' which means that it was built with a style in mind, such as Victorian and Georgian designs which can be found abundantly across the country.
Georgian buildings are very popular, as they often are about proportion and symmetry, and during this period the nation was spending vast sums of money on creating 'new' towns and cities with plenty of money being earned through the growing trade and industrial markets.  A grand home was a show of wealth, position in society and power. These homes are often remarked as being the most elegant & classical of the periods.  Large windows, high ceilings and spacious hallways all contributing to the overall feeling of space and grandeur.
Another popular house style is Victorian, which is different to Georgian as homes built in this style became more ornate and detailed, which can make them a tricky restoration project, although it is very rewarding once the work has been completed.
With stunning bay windows, cosy fireplaces, and detailed plasterwork being some of the most desirable features in a Victorian house, they often require delicate restoration to covings and plasterwork that became more detailed during this period.  A classic feature of a Victorian home is a Roll Top Bath, which is still loved by homeowners today due to its character, and ability to instantly transform a bathroom into one from centuries past.
We at Keane & Parker feel privileged to have seen some of the regions finest examples of the different periods of properties around, and through our vast experience, would be happy to give you as much advise and ideas on how to get the best out of your home, or where you will find your perfect one, Vernacular or Polite!
Author: Mark Keane
Details

Hits: 4439
Moving house is one of the most stressful events that happens during a lifetime, and with so many things to think about, it really isn't surprising that many people absolutely dread their moving day.
One of the most important things that you need to decide about this day is if you'll be using a removal company, or whether you're happy to carry out the task, as a removal company can take a lot of stress out of the day, but you may feel more in control if you manage it all yourself.  With plenty of pros and cons for both choices, you can weigh up each option and decide which meets your requirements, so you can start organising the day and feel more relaxed about the entire process.
Packing
No matter how many times you have moved house in your lifetime, packing boxes never becomes easier, or more fun!
One of the biggest advantages of using a removal company is that they can do this time consuming job for you, and everything will be packed in an organised and secure way, making unpacking easier when you reach your new home.
In addition to this, you won't have to spend time and money sourcing packaging materials, such as boxes, bubble wrap, tape and paper, another tedious chore that you can tick off your list.  
However, if you have been living in a home for years and have lots of belongings, moving house offers a great opportunity to have a good clear out and throw away, or sell, anything that you no longer use or require. If this is the case, packing up everything yourself is the best option as it will allow you to sort through items as you put them into boxes, meaning that you only move the things that you actually want in your new place.
Transport
A van or truck is an integral part of any move, as it saves multiple trips between houses, and can be loaded in a way that keeps your items safe and stable during the journey.
If you choose to use a removal company, you won't need to worry about this part of moving house, as the team will pack up, drive, and unload the van for you, meaning that you just need to unpack at the other end!
This is a great option if you want to save yourself valuable time and effort, and is also ideal if you don't want to drive a van yourself, or know anybody who can. Alternatively, hiring a van is cheaper than using a removal company, especially if you'd like to use it over a couple of days to take unwanted items to the tip, or pick up new pieces of furniture.
This option also allows you to get things done according to your own schedule, rather that others being involved, so you could start in the early hours of the morning, or late at night if you wanted to, meaning that you are not running to someone else's timetable, and can take things at your own pace. Don't forget though, if you are involved in a chain, you will need to be out of the house you are selling by legal completion, and a professional removal firm will be better placed to get this done for you!
Insurance
It can be stressful thinking about how to move your most precious and fragile items from house to house, especially large pieces of furniture that are difficult to carry, and it is important to make sure that you are covered if anything does happen.
Trustworthy removal companies will have insurance which will protect you if items are damaged or lost during the move, and you can be sure that they will package everything well, and are trained to move even the most awkward of pieces, so your belongings will be safe in their hands.
If you would prefer to move everything yourself, it will give you peace of mind that your items are your responsibility, and that you don't need to worry about anyone else breaking or damaging anything. However, it is still important to get insurance beforehand, as no matter how careful you are, accidents can happen! This is especially important if you are moving a long distance, or to a different country, as the further your items have to travel, the more at risk is involved.
Ultimately, whether you choose to use a removal company, or pack up and transport your belongings yourself, is all down to personal preference, time, and budget.
Once you have decided, we would love to help you to find the perfect van, or a reliable removal company, to suit your needs, and offer a convenient service for this, no matter if you're moving down the road, or across the world! Simply contact us to get all the advice you need and to be put in touch with the right people.